East Coast Spring Shootout – March 5-6, 2022 – Hosted by Virginia Rush
The Rush Champions Cup is an all level Spring pre-season event that focuses on ensuring quality matches for all teams. The competition is a great event to lead your team into their Spring season and/or Spring State Cup!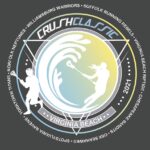 Crush Classic End of Season Tournament – May 2022 – Hosted by Coastal Crush Lacrosse
The Crush Classic offers competition for boys and girls grades K-8 in an end of the season Spring tournament right here, at the Hampton Roads Soccer Complex!
Coastal Kickfest – May 21-22, 2022 – Hosted by Beach FC
The Coastal Kickfest is exactly that, a soccer tournament played near the beach. Come take in some rays at the May Tournament.
Ralph Downey Memorial Day Classic – May 28-29, 2022 – Hosted by Virginia Rush
The Virginia Rush Soccer Club, Adidas and Soccer.com remain committed to providing the best season ending tournament possible by providing teams 3 guaranteed matches of excellent competition, minutes from the Virginia Beach Oceanfront on Memorial Day Weekend! The Ralph Downey Memorial Day Classic is a growing competition that is bringing together top competition from many top leagues all over the East Coast and Internationally.
North American Sand Soccer Championship – HRSC – June 10-12, 2022 – sandsoccer.com
Welcome to the exciting world of soccer on the sand in beautiful Virginia Beach, Virginia! If you enjoy sun, sand and surf with your soccer – this IS the place to have a fun, friendly and memorable weekend playing sand soccer! Join over 1,000 teams and 10,000 athletes that participate in the NASSC Festival!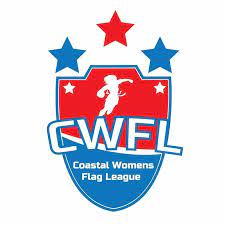 CWFL Adult Flag Football Tournament – June 19-20, 2021 – Hosted by the CWFL
Coastal Women's Flag Football League offers the best experience around in competitive women flag football. The CWFL has been around for a long time and have had the same goal in mind since day one; "To provide all women's a great way of engaging in competitive and fun flag football."

WAKApalooza Kickball Tournament – July 10, 2021 – Hosted by CLUBWAKA
The WAKApalooza kickball tournament is fun for all levels of players. There is a charity tournament for for the less competitive and a separate division with a cash prize. Tis kickabll tournament is in conjunction with all other WAKApalooza weekend sports.
Beach Soccer Bash – August 7-8, 2021 – Hosted by the OTSL
After 22 successful years of hosting the Neptune Soccer Classic, Virginia Beach and the Hampton Roads Soccer Complex will now be the home of a new adult soccer tournament, in the heart of Coastal Virginia. We look to attract the best amateur adult soccer teams in the nation in women's, men's and co-ed divisions, at a wide range of age groups.
National Flag Football Spring/Fall League – Hosted by the NFFL
National Flag Football is the largest NFL FLAG affiliate organization in the country. They offer programming designed exclusively for boys and girls Pre K through 8th grade. This program provides a safe, convenient, affordable and fun opportunity to build the FUNdamentals of football.
Special Olympics Fall Championships – November 6-7, 2021 – Hosted by Special Olympics Virginia
The Fall Championships is one of Special Olympics Virginia's state level competitions, held at the end of the fall season in Virginia Beach. Approximately 1,000 Special Olympics athletes from across Virginia are selected to go for the gold in bowling, bocce, golf, volleyball, roller skating, and soccer competitions. HRSC will host soccer and bocce.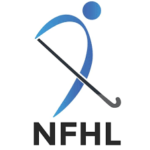 National Field Hockey League Fall Championship – November 19-21, 2021 – Hosted by the NFHL
The 2021 NFHL Fall Challenge Cup is in memory of NFHL alumna Allie Zambito (#27) who played on the High Point University club field hockey team. Allie was an NFHL all-star and was on the team both her freshman and senior years, when High Point University qualified for the NFHL Fall Championship.
Atlantic Cup – December 4-5, 2021 – Hosted by Virginia Rush
The Atlantic Cup has consistently offered 150+ teams of both Premier and Classic levels tournament competition. With the use of the Hampton Roads Soccer Complex, Princess Anne Athletic Complex and Virginia Beach Sportsplex the Atlantic Cup looks to bring awesome end of season competition to Virginia Beach, Virginia
Other previously hosted events:
Hampton Roads Corporate Challenge
US Youth Soccer Region One Championships
United States Adult Soccer Association – Vet Cup/Adult Soccer Fest
Special Olympics
SuperClubs Championship
US Club Soccer Regionals
US Club Soccer National Championship
adidas ESP Elite player ID Camp
US Amateur Soccer Coed National Championship
Turkey Shoot Lacrosse Tournament
Hampton Roads Sports Commission Corporate Challenge (kickball/ wiffleball)